Get In Touch
Questions? Concerns? Here's the place for them!
I will do my best to get back to you as quickly as possible, but I am a one woman show so it may take me a few days.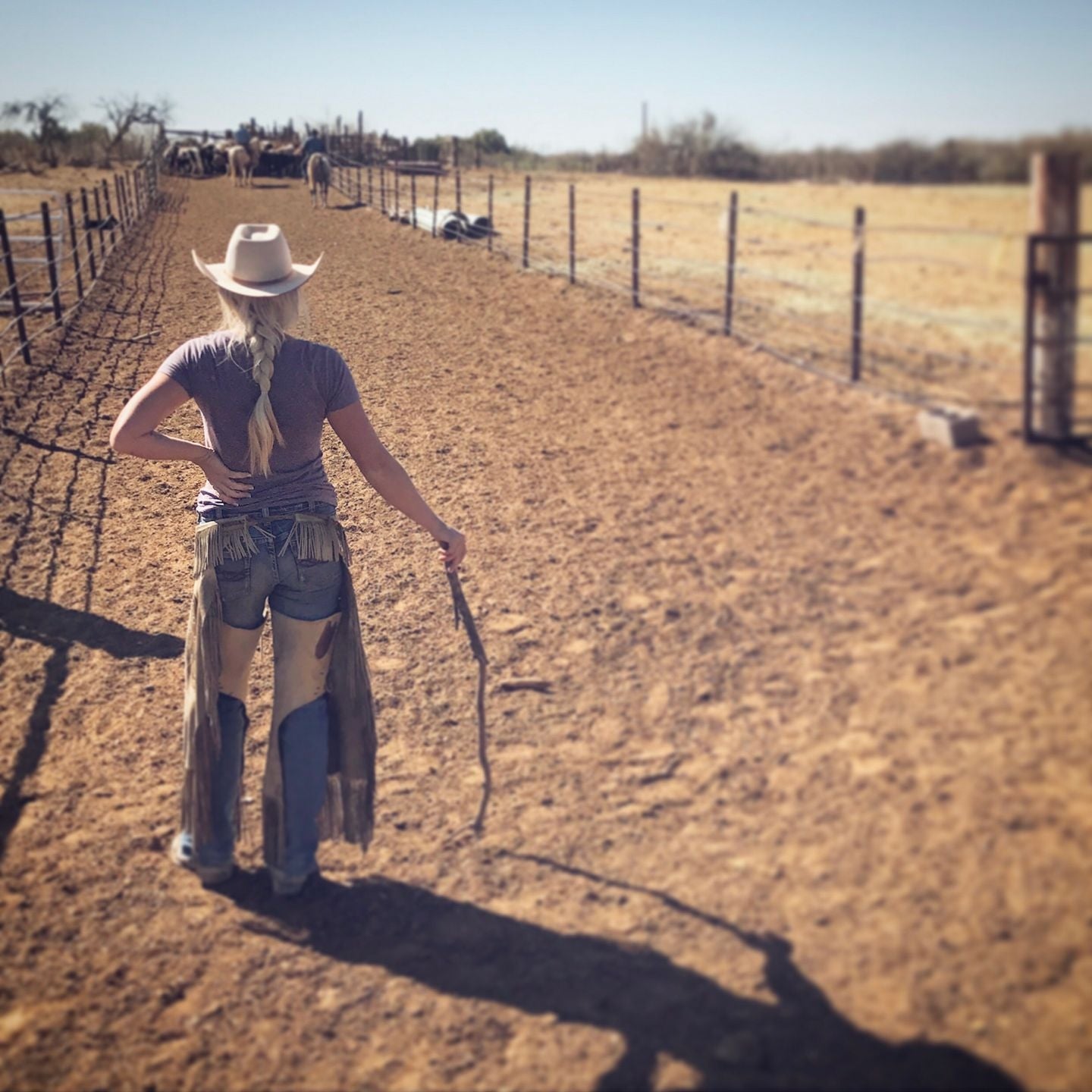 More About Kristin
My years traveling around chasing my cowboy dreams have been the greatest influence in my art. I've been drawing and loving horses since I was a kid, leather work has given me a medium to showcase what I've been lucky enough to experience while clocking the miles in the saddle. I have a deep love and appreciation for nature, landscapes, wild cattle, and tough horses. Most of all I love representing my fellow cowboy girls with my own "twist" to traditional floral and figure carving. Hence the name and my little tag line, tradition with a twist. 
I strive to create leather goods that can hold up to a days work but look pretty too. I specialize in tooled belts but offer a variety of items in my monthly shop updates. Thank you so much for your interest, there are a ton of fine makers out there so I'm honored my particular style speaks to you! 
Thanks for stopping by!
Kristin Allen