No two stories are the same, showcase your own unique path.
Tooled Belts

Stamped, carved & tooled. These classic styles always stand out.

Story Belts

Highlight your individual journey. No two are ever the same.

Swivel Knife Belts

Simple, understated & oh so classy. You can't go wrong with one of these.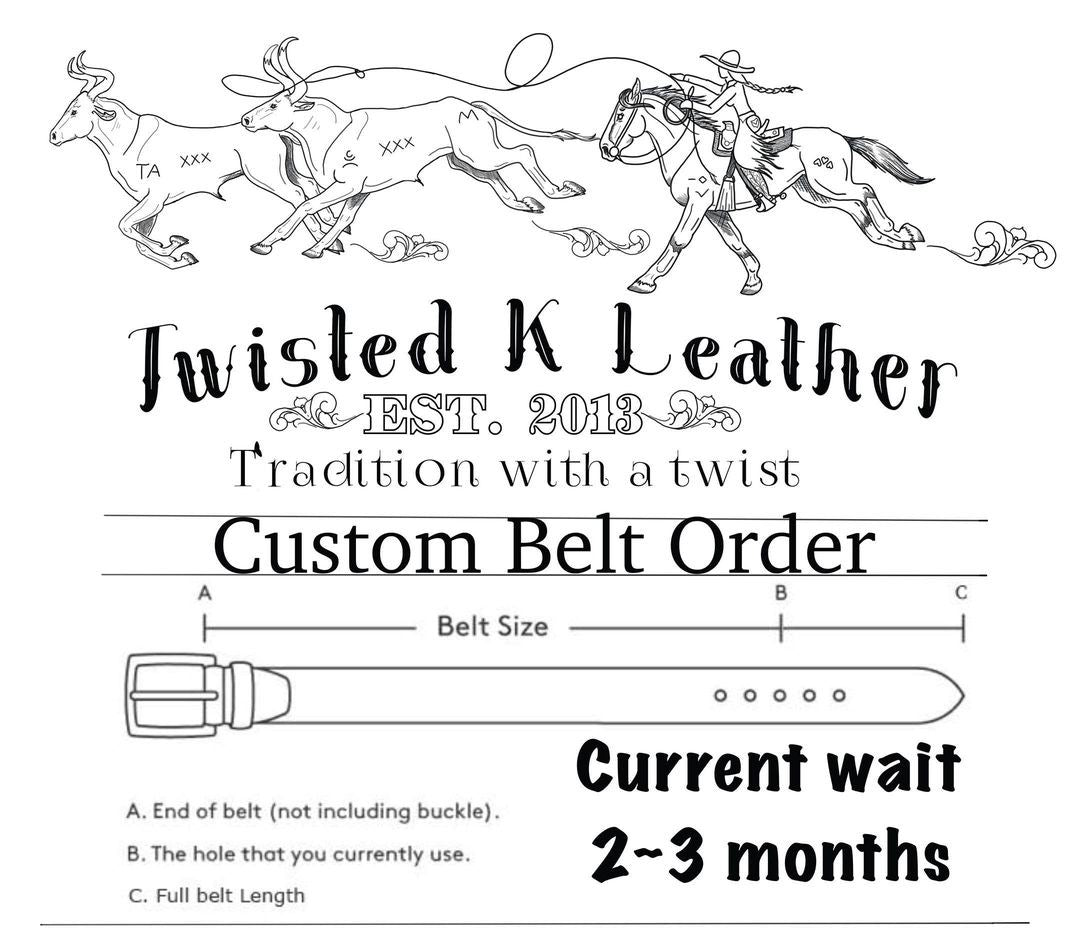 How To Measure Your Custom Belt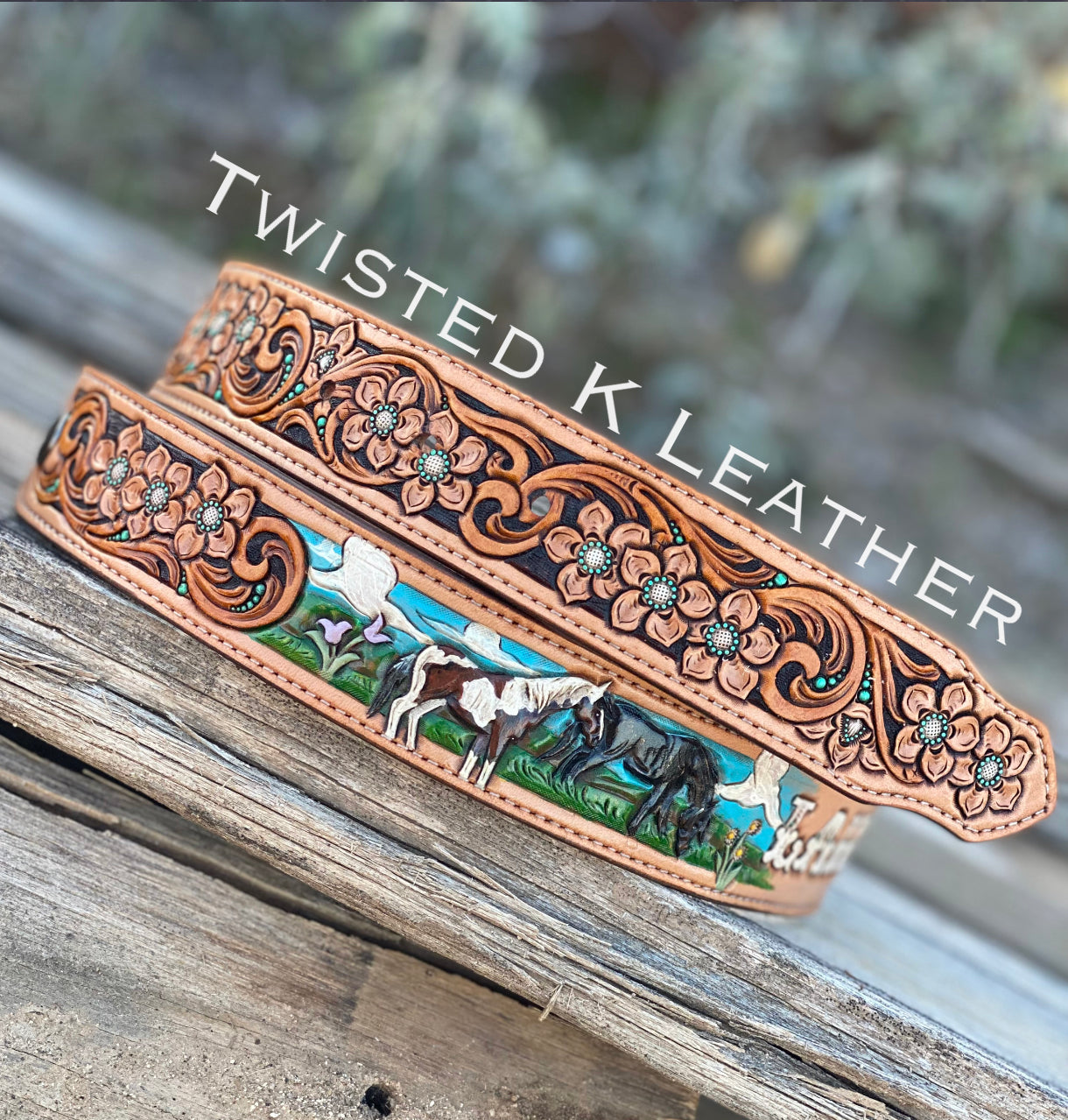 Pricing Guide

Custom Belts are priced PER INCH and varies depending on design & details selected.

$12- $14 / inch for most designs
$14- $18 / inch for painted sotry belts
Measurements

Using the reference image above, please measure a belt that fits you correctly in inches from:

A to C is used to determine price. This is EXTREAMLY IMPORTANT. I can not refund you if you send me incorrect sizing.
Deposit & Payments

I require a $100 non refundable deposit to get on the wait list. This is due after we discuss your order details.
Once you are on the wait list, I will contact you a week prior to starting your order.
Full payment is due PRIOR to building your order by Paypal or Venmo.

Listen, I understand that sometimes circumstances change - I am happy to work with you to roll you down the list if need be!
Questions

If you need ANY HELP with measuring, or have questions; PLEASE contact me! I'm here to help.
Ready To Order

Fill out the contact form below, and lets get started. I am so excited to work with you!
Let's Create Something Special